Welcome to Amryl Entertainment's Online store
Please check the What's New page for updates and news on the site!
Site last Updated: January 14, 2021
The long-awaited Cavewoman Greatest Hits (Diamond version) book is now available. Seven covers with Devon Massey interiors.


ALL of the Convention books are back in stock!
As always, we thank you for your support.
<!- AE Logo background -->

Join our Cavewoman mailing list!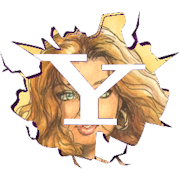 We also use Yahoo Groups for our notifications and have over 3,200 members who have the opportunity to receive updates each time we run a Cavewoman artwork auction on eBay (covers, pinups and interior pages) or have an update on new book releases or changes in our schedule. This group is for notifications only - no spam, no chat, no member messages or threads, just a great way to be kept up to date on what we're doing!
It's free - just click on the icon above to sign up. We would love to see you there!